Hannover Messe -
Norway Partner Country 2024

Be a part of the international hydrogen community, join us at Hannover Messe 2024. At the Norwegian Pavilion exhibiting companies will have the opportunity to meet and network with major stakeholders from all over the world.
HANNOVER MESSE is one of the largest events for industrial technology in the world and the place where exhibitors cross the boundaries of technology and industry. Every year it brings over 130.000 attendees from the core industrial sectors together at one location – from automation, motion&drive engineering, digital ecosystems, energy solutions, R&D and future technologies to subcontracting.
Under the theme "Pioneering the Green Industrial Transition", Norway will be the official Partner Country of Hannover Messe 2024. Norwegian exhibitors at the trade fair will therefore enjoy increased attention. Find more information about Hannover Messe here.
↓ Scroll to find out more about our Norwegian Pavilion at the Hydrogen + Fuel Cells Europe exhibition @Hannover Messe ↓
Available stands in the Norwegian Pavilion: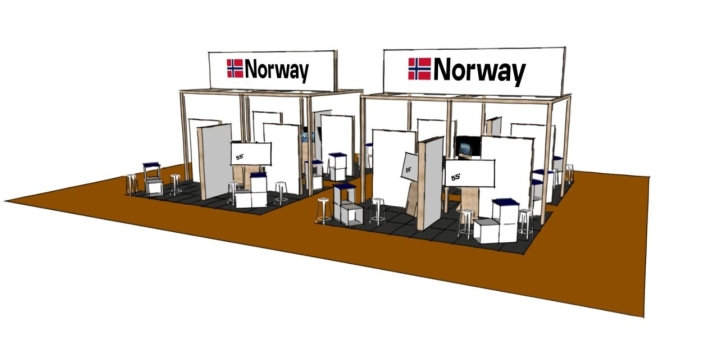 Hydrogen + Fuel Cells
As a vital part of HANNOVER MESSE, Hydrogen + Fuels Cells Europe from 22 - 26 April 2024 is the world's largest exhibition for the hydrogen economy and will have over 300 exhibitors from 25 countries, presenting their latest products and developments on a 5.500 m² exhibition area. International corporations, SMEs and research institutes showcase the full spectrum of the industry, from hydrogen production, transport, storage and infrastructure to fuel cell systems, components and applications. Scroll down to find more information about the Norwegian Pavilion at Hydrogen + Fuels Cells Europe.
Get a refund of up to 50% of your stand fee
If your company joins the Norwegian Pavilion, you are eligible to apply for "messestøtte" by Innovation Norway.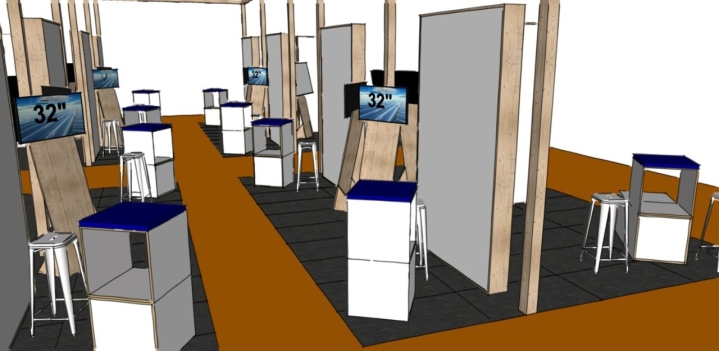 Norwegian Pavilion
The Norwegian Pavilion will provide a platform for meeting new customers, finding new agents and distributors, and meeting potential investors looking to explore global solutions.
Prime location
The Norwegian Pavilion will be located at the heart of Hydrogen+Fuel Cells show in hall 13. Next to the Pavilion, you will find mayor player within the the hydrogen sector as well as the Hydrogen+Fuel Cells Public Forum with a comprehensive program of company presentations, lectures and networking- and social events
Focus on your customers
Our turn-key solution frees you from all administrative worries and enables you to focus on the most essential thing: your clients and partners.
Pavilion Amenities
Invite your customers to the Norwegian Pavilion lounge for a refreshment, use the meeting room of Hydrogen+Fuel Cells for more confidential discussions, and participate in the various networking events.
Pre-approved for "messestøtte" - get a refund of up 50% of your participation!
Norwegian companies exhibiting at trade fairs abroad can get support by Innovation Norway. Find more information about how to apply here.
See all visualizations of the Norwegian Pavilion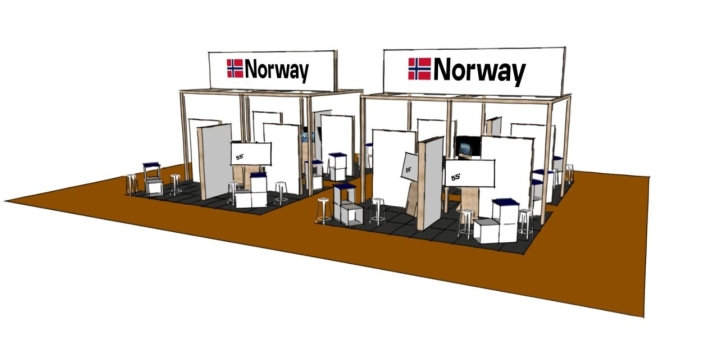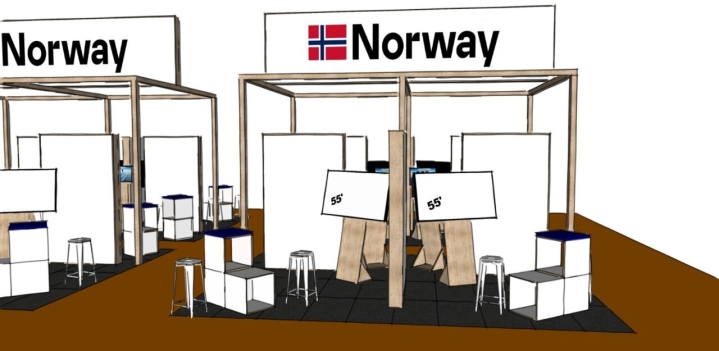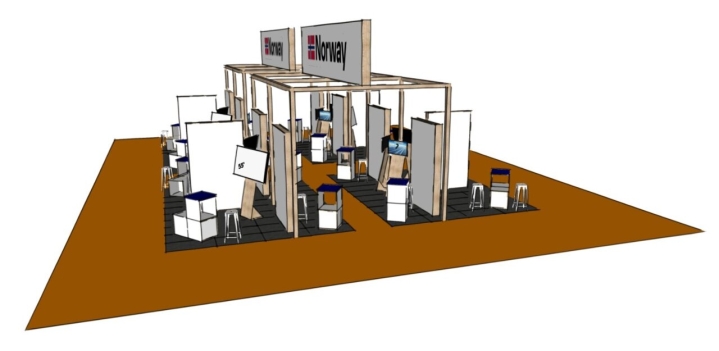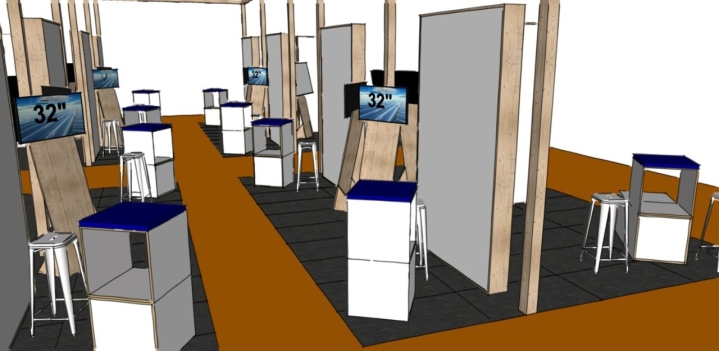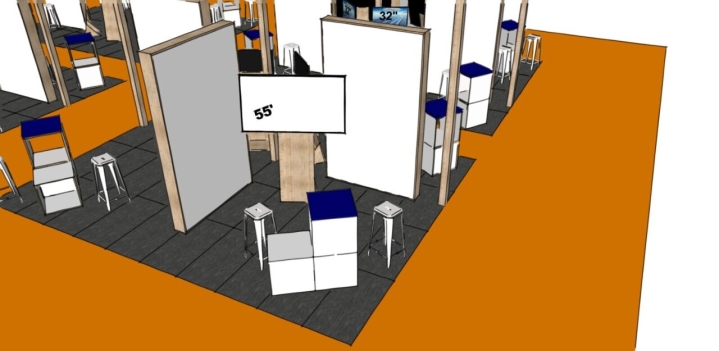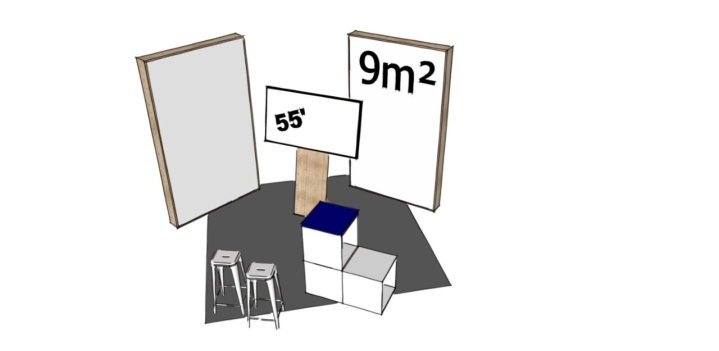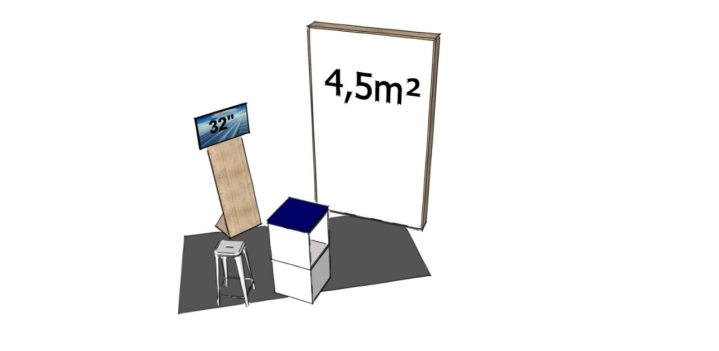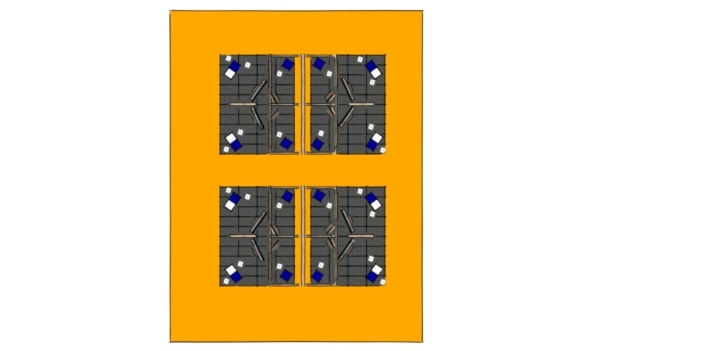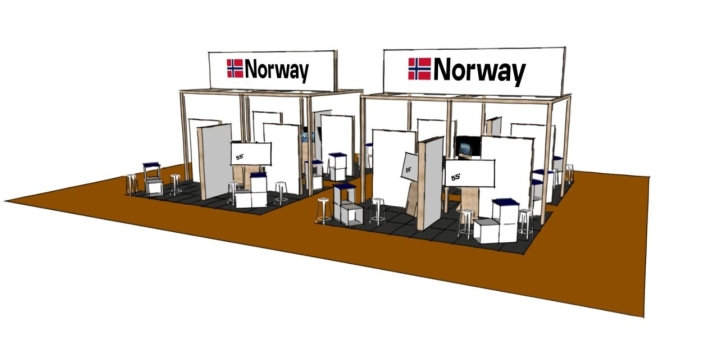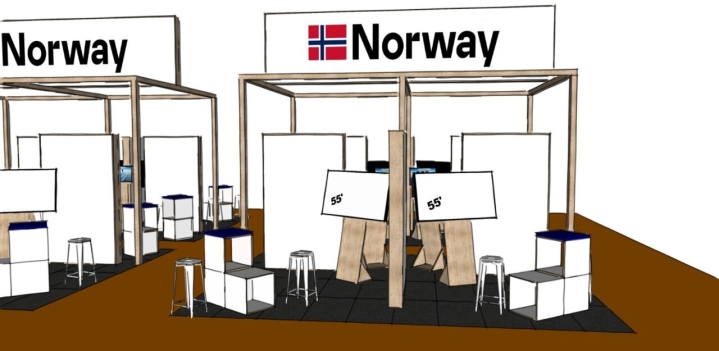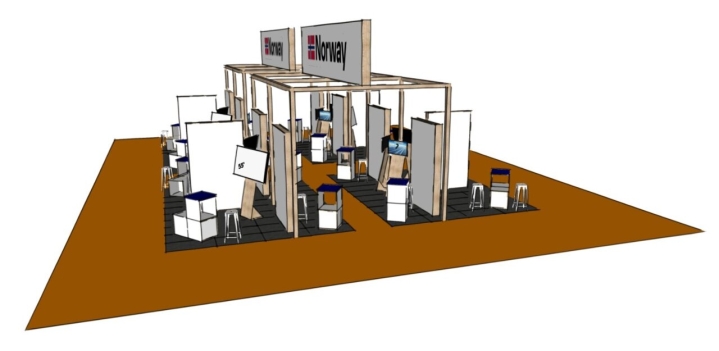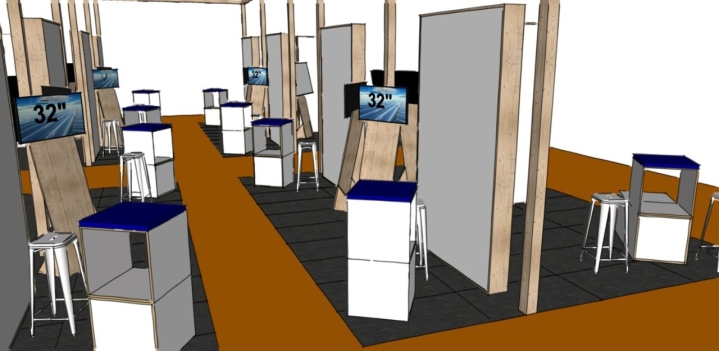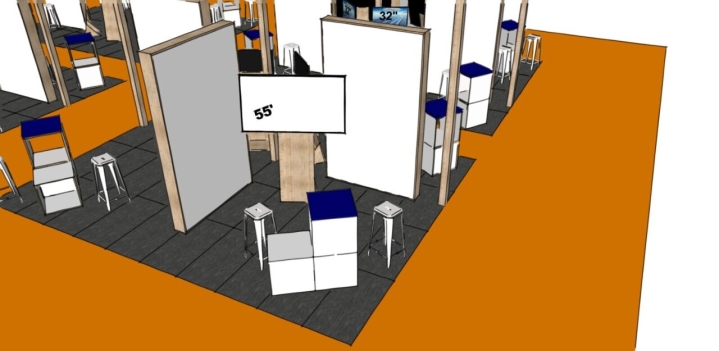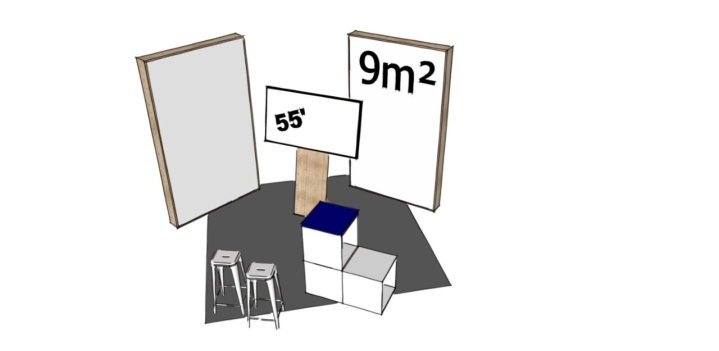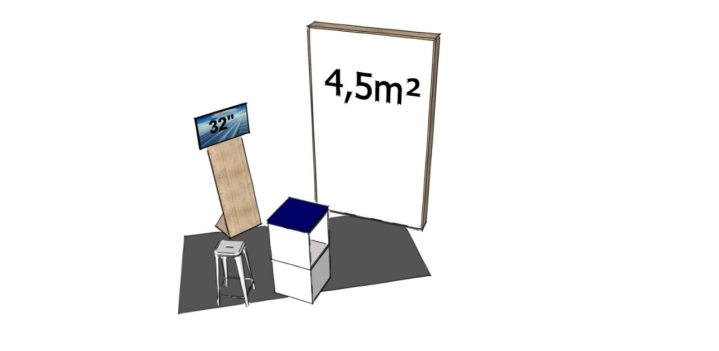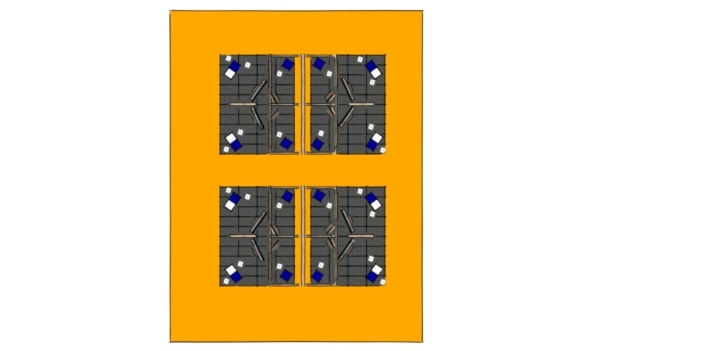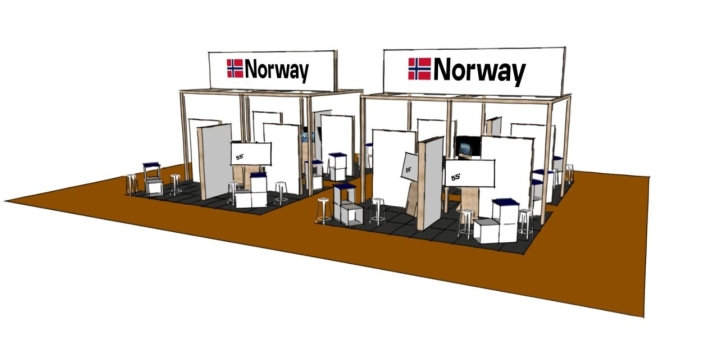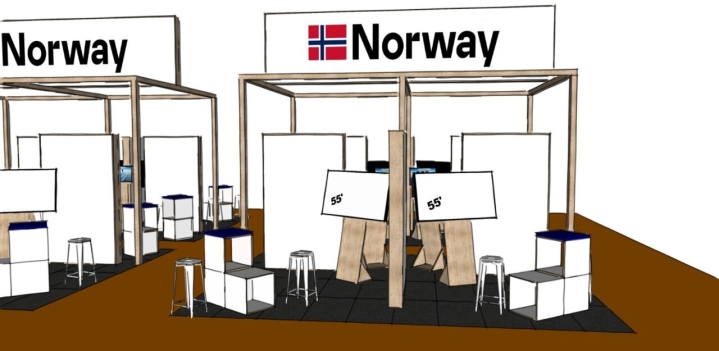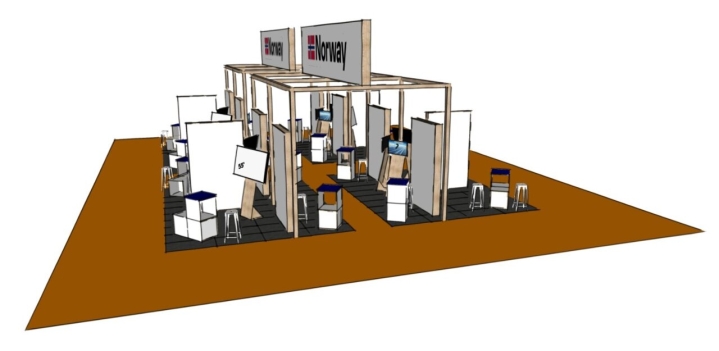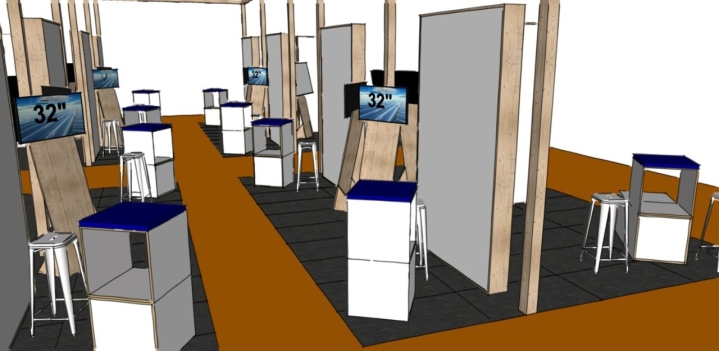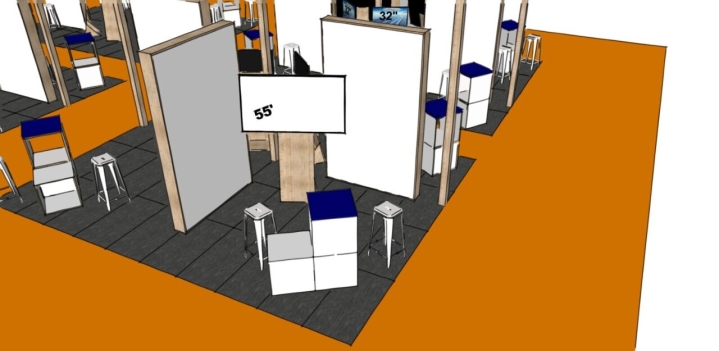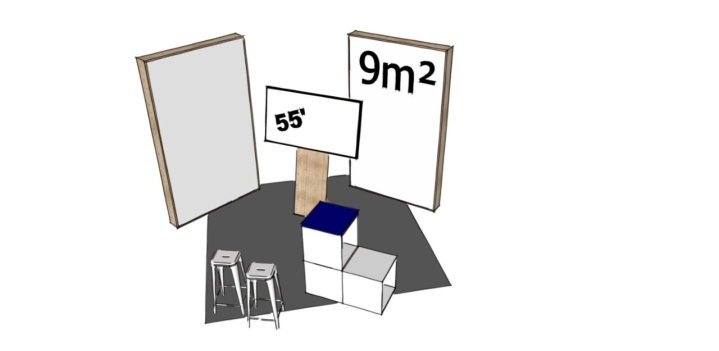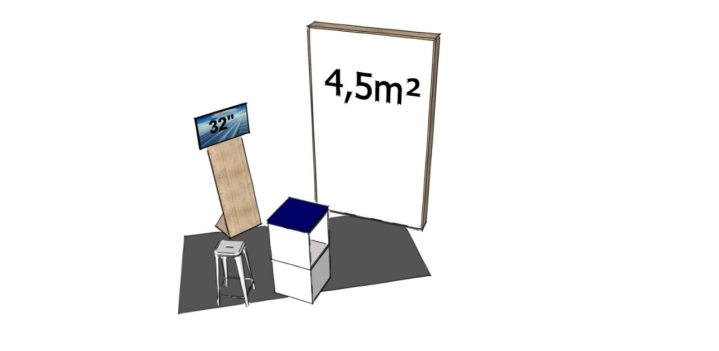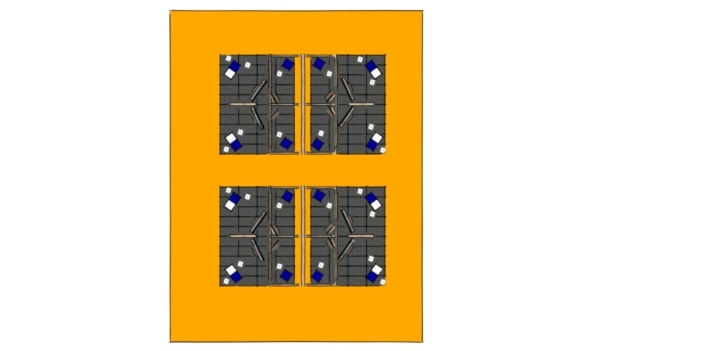 What is included in your stand?
Specific for the two stand types
Stand type A: 9m2
• 2 walls for graphic print
• 57" Display
• 3 counter boxes (1 lockable)
• 2 bar chairs
Stand type B: 4,5m2
• 1 walls for graphic print
• 32" Display
• 2 counter boxes (1 lockable)
• 1 bar chair
Common for both stand types
• Prime location in the hydrogen+fuel cells
Europe at Hannovermesse
• Company presentation at the Hydrogen + Fuel
Cells Public Forum
• Participate in B2B events, networking functions
& seminars
• Extensive international press coverage
• High quality, sustainable stand construction
• Floor covering, general lighting, electrical
outlet, Cleaning and waste disposal
• Dedicated project manager & team to assist
prior to and onsite at the fair
• Lounge with food and refreshments throughout
the day
• Catalogue entry in publication of trade fair
organizer, in general and on Norway
landing page